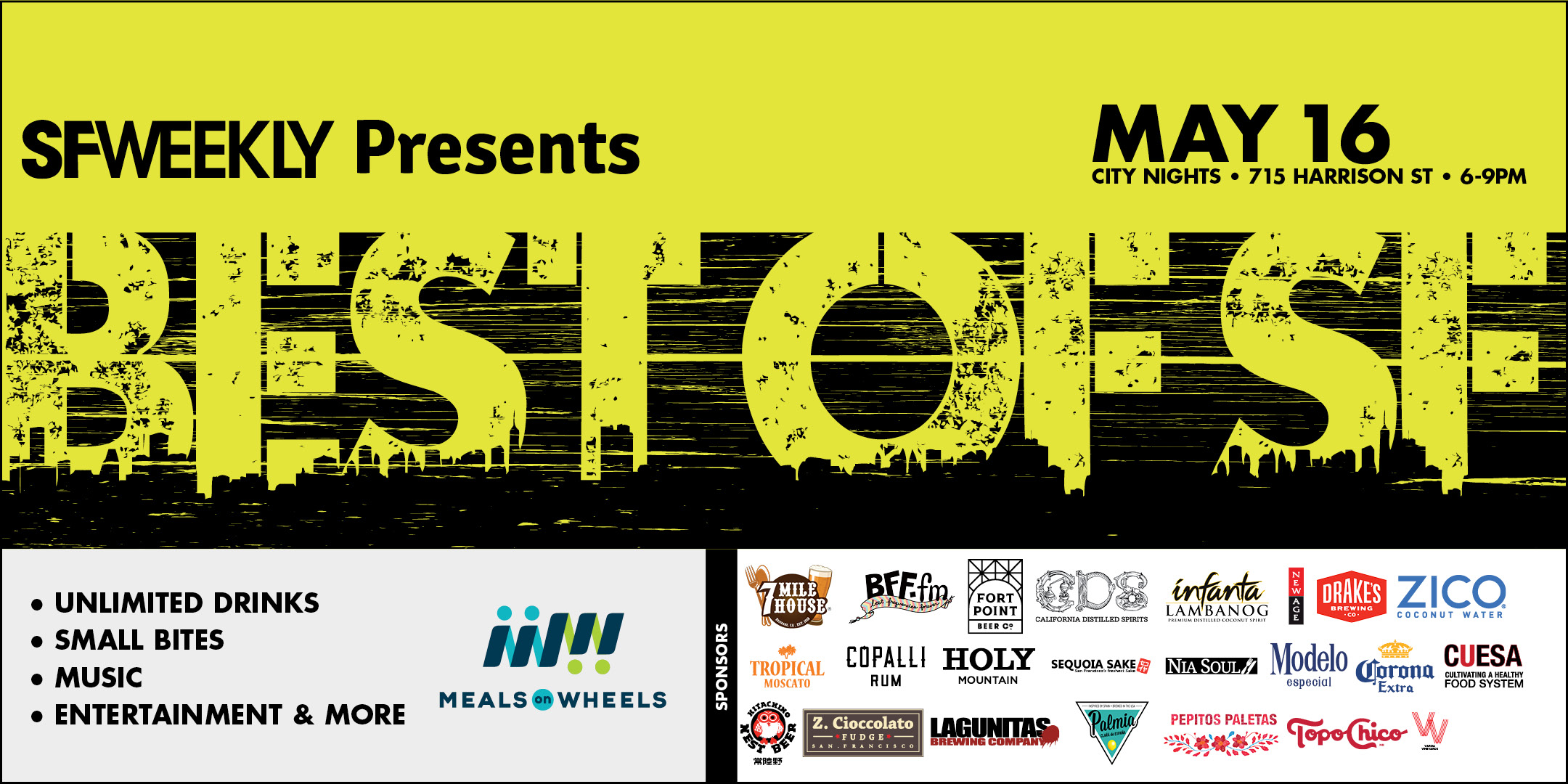 SF Weekly's Best of San Francisco 2019
Come party with the Best of SF! This year SF Weekly will host the BEST OF San Francisco tasting event. This event will be paired with the release of our BEST OF San Francisco Special Issue, celebrating the best of everything San Francisco! Guests are invited to come party with the winners while getting to sample gourmet food and drinks, and enjoy jammin' music from BFF.fm ! The BEST OF San Francisco event is a celebration of the best businesses, places and people that make San Francisco great!
A portion of the proceeds will benefit Meals on Wheels. Guests can sample products and/or cocktails while being educated about the unique characteristics that make each brand special. There will be sampling from a number of categories, bars serving sponsored products, light appetizers, entertainment and more.
Current Sponsor List:
BFF.fm
7 Mile House
California Distilled Spirits
Drake's Brewing Co.
Fort Point Beer Co.
Infanta Lambanog
New Age
Tropical Moscato
Copalli Rum
Holy Mountain
Sequoia Sake
Hitachino Beer and Wagyu
Nia Soul
Z Cioccolato
Lagunitas Brewing Company
Palmia Corp.
Pepito's Paletas
Varda Vineyards
Corona Extra
Modelo Especial
Topo Chico Aqua Mineral Water
Zico Coconut Water
Cuesa